Hi, How are you? Another year almost gone, and it's been another crazy one. Because of this, the team at Pacific Ears Australia have decided to keep our previous specials going so that everyone can enjoy what is good. Please read below for more details and to check out our specials.
10% Discount on Swimfit
Get Summer ready with our Swimfit! Until the end of December 2021 we are offering you 10% discount on our Swimfit earplugs. These are full shell moulds made of a medical grade floatable silicone. Not just great for swimming and water sport, but also for showering if your ears can't get wet. Get yours now! Use the code SWIM10 in our online shop for your 10% discount.
*Not to be used in combination with other discounts.
Free Shipping on all Etymotic products
Free standard shipping (for orders over $69) until the end of the year for all Etymotic Ready Fit Earplugs and Earphones! Great for Christmas presents or just to spoil yourself.

Holiday Season opening hours
Holiday season is just around the corner and busier times are coming. Our lab will be closed from Thursday 23rd of December and will reopen on Thursday the 6th of January 2022. Our office will remain open and we will be able to answer your emails and send out orders for universal products.
As you may know the price of impression taking is included in your purchase. We will arrange an appointment for you at your nearest fitting point. Under Covid restrictions some clinics may have less spots available due to adjusted operating hours. We will do our best to get your impressions made as soon as possible but please be patient if this takes a little longer than desired.
Most clinics will be closed during holiday season and impression taking will not be possible.
If we already have your impressions on file, you will receive a discount code from us to use in the online shop. We keep your impressions on file digitally for three years, but please check with us if they are fit for the product you wish to purchase next.
We are doing our utmost to have your custom-made product finished and sent to you within our usual turn around times.
Please contact us if you have any queries.
Colours free of charge
Want a fun way of protecting your ears? Want to show your work mates and boss that you are protecting your ears? Why not have your hearing protection or in ear monitors made in a cool outstanding colour. Until the end of December 2021 we are offering you our colour range free of charge! You can choose a single colour or a combination of 2 colours.
A saving of max $50!
Use the code freecolour in our online shop and put in the remark field which colour(s) you would like. See photo for Pro series and custom sleeves colour options. For in-ear monitor colours, please contact us.
*only one code can be used in our online shop. Please contact us if we already have your impressions on file.
Instructional video's on YouTube
If you struggle to insert your moulds, if you want to know how to clean the moulds or if you need to change over the filters and more, please click on the button below to go to Youtube and to watch these instructional videos.
New Multi-Driver Earphone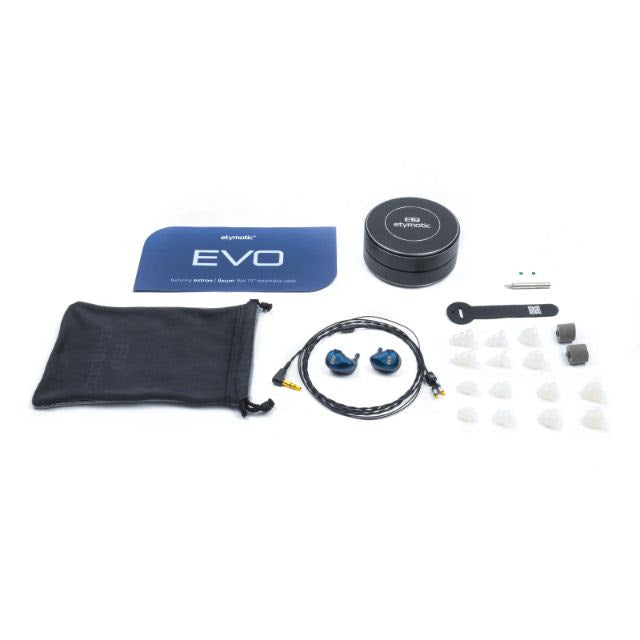 Introducing the EVO – Multi-Driver Earphone
The first multi-driver earphone from Etymotic. The Etymotic Evo Earphone is the most accurate multi driver earphone on the market, the perfect earphone for audiophiles. For more details, please visit our website or click on the link here.
Please don't hesitate to share our sales and specials with your family, friends and workmates! Spread the joy of hearing.
We're here for you
If you have any questions or if you would like more information about our product range, please contact our friendly team at [email protected]
You will receive a fast and detailed response.