Industrial Hearing Protection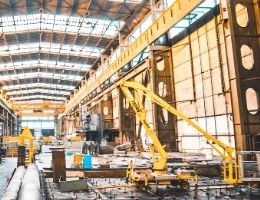 Pacific Ears specialise in custom made hearing protection for a wide variety of workplaces – from factories, warehouses and building sites to airports, aircraft personnel, fire stations and military bases.
Hearing protection is required in any working environment where the average noise exposure is over 85dB, and our PRO Series ear plugs provide the correct protection for almost any industry sector.
PACS Pro Series Custom Ear Plugs
The PACS Pro Series ear plugs comprise two important elements – Custom fit moulded plugs and sound attenuating filters.
Each ear plug is made from an impression of the user's ear to ensure a perfect fit, preventing sound leaking in through any gaps which can be found in generic fit ear plugs. In addition, PACS Pro Series earplugs are made from a soft, medical grade silicone to ensure a safe and comfortable fit, even when worn for long periods of time.
The attenuating filters fitted to our ear plugs reduce sound to safe levels without causing muffling, so the wearer can hear safely and clearly while being protected from dangerous sound levels.
PACS Pro filters are available in a range of different attenuations to ensure the correct sound reduction is achieved in any environment. All the filters have been tested and certified to the European Standard for ear plug hearing protectors: EN352-2. Some have been tested to the Australian-New Zealand standards AS/NZS 1270 Class 5
Additional Options
Additional options are also available, including 'grips' to aid insertion and removal of the plugs and neck cords We can laser etch the plugs with users names or serial numbers etc for easy identification.
Our custom earplugs can also be made in a range of different colours and can be fitted with metal detection balls for the food and pharmaceutical industry.
PACS Pro Series Custom-made earplugs also offer the cost and environmental benefit of being re-usable—while one or more pairs of disposable plugs can be used and discarded every day by each person, one pair of PACS ear plugs can last for years.
Communication Products
In addition to our PACS Pro Series plugs, we also offer a range of in-ear communication products to combine hearing protection with the ability to stay in touch.
We can service every corner of the country. Depending on quantities, we can either organise local fitting or come on site to do the fitting.
You are welcome to email or call us to discuss your specific requirements.